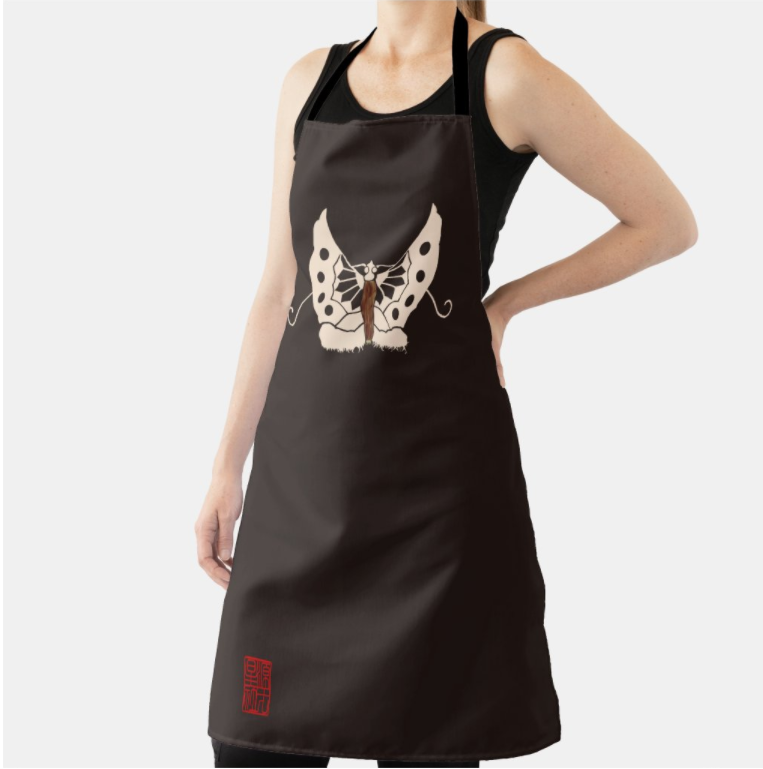 ■About This Design
Jinbaori-Kurotorigeagehachoumoyou Goods
"Jinbaori-Kurotorigeagehachoumoyou" is in the collection of the Tokyo National Museum and is said to have been used by Nobunaga Oda in the past.
It is a jinbaori with a pattern of a swallowtail butterfly with its wings spread widely on a fabric covered with the feathers of a black mountain bird.
The wonderful design of the jinbaori for Oda Nobunaga with the swallowtail butterfly, which is also the family crest of the Oda clan, has been made into a merchandise.
View the collection of the Tokyo National Museum