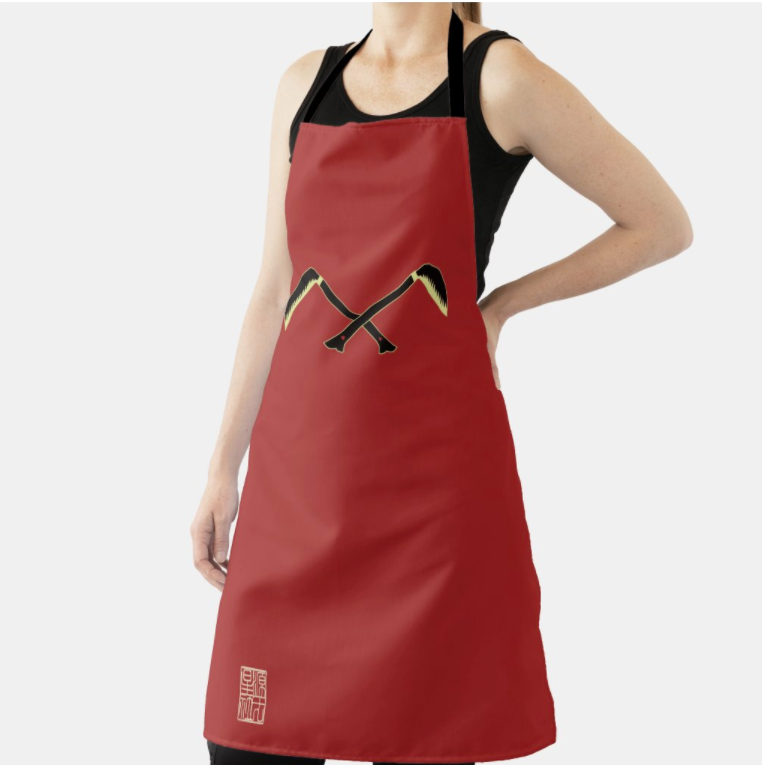 ■About This Design
Syoujyouhirasyajichigaigamamoyou-Jinbaori Goods
"Syoujyouhirasyajichigaigamamoyou-Jinbaori" is in the collection of the Tokyo National Museum and is said to have been used by Hideaki Kobayakawa.
The bright scarlet fabric is decorated with two scythes, and the small heart-shaped pattern on the grip of the scythe is a lovely jinbaori.
The beautiful jinbaori design used by Hideaki Kobayakawa, who died at the young age of 21, has been made into a merchandise.
View the collection of the Tokyo National Museum