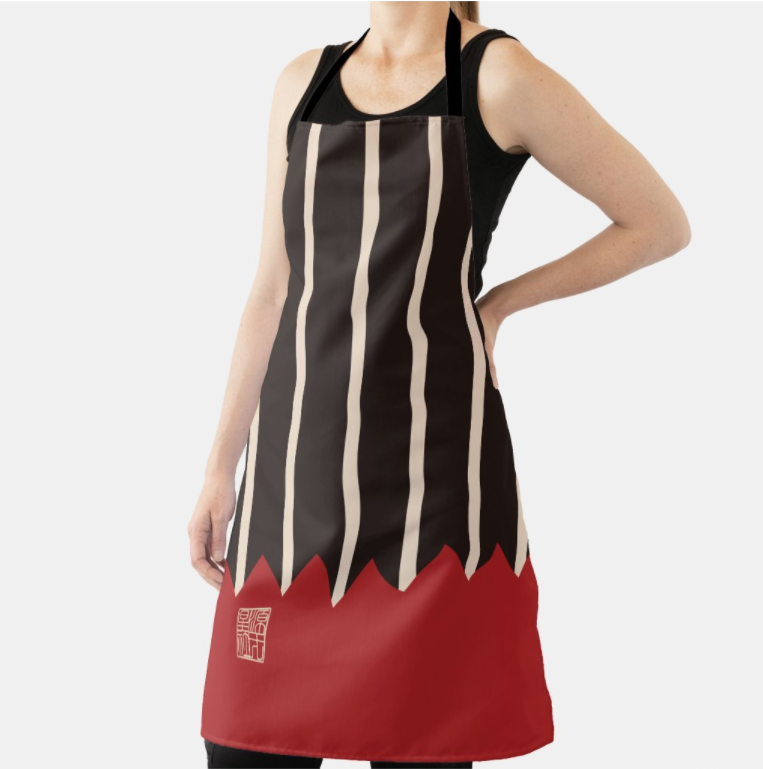 ■About This Design
Kurosyaji-Susohirasya-Yamagatamonyou-Jinbaori Goods
"Kurosyaji-Susohirasya-Yamagatamonyou-Jinbaori" in the Sendai City Museum is a jinbaori with gold and silver molding stripes on a black woolen fabric.
This jinbaori was once used by Date Masamune, and it is believed that the collar used to have the folds found in Nanban clothing.
The design of Date Masamune's jinbaori, which has a simple beauty, has been made into a merchandise.
View the Sendai City Museum collection