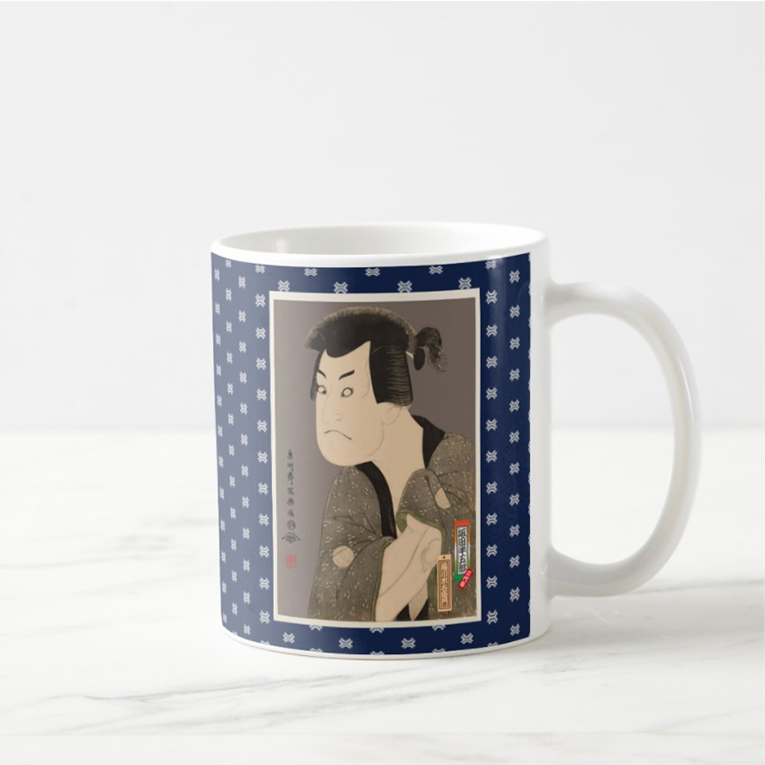 ■About This Design
This nishikie depicts Hangorou Sakata III as "Mizuemon Fujikawa" the antagonist in the play "Hanayame-bunrokusoga," which was adapted from an actual case of revenge. It is said that the play depicts the scene in which "Mizuemon" kills his swordsmanship master in the dark, and even kills his master's son, "Genzou Ishii," who has come to avenge him.
These goods are based on the nishiki-e of actors left by "Toshusai Sharaku".
The Japanese painter Toshusai Sharaku produced more than 140 paintings of actors and sumo wrestlers in a short period of about 10 months from May 1794, but then disappeared without a trace and stopped publishing any of his works.
Source: ColBase 
This product is produced by processing a nishiki-e print from the Tokyo National Museum collection.